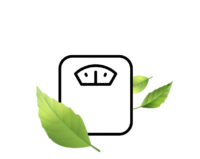 Giving the right weight to our weight.
It is important to make our nutrition and training program unique to get the results that make us happy with our weight.
A balanced weight
An excessive accumulation of body weight, usually linked to an unbalanced diet and associated with a sedentary lifestyle, can lead to the onset of chronic disorders. A balanced weight helps to maintain the body's well-being; for this reason, it is important to adopt a lifestyle aimed at controlling and maintaining optimal body weight.


Always ask a specialist
Getting back in shape requires the intervention of a specialist in the sector who can provide nutrition advice by creating customised nutrition or supplementation programmes.
Food as an aid
Food to get back in shape

Prickly pear cactus

Wakame

Ricotta cheese

Chilli pepper

Courgettes

Bresaola (cured beef)
Our tips
Discover our product selection.
NUTRIVA DIUREVAL is a food supplement with Pineapple combined with other plant extracts. Pineapple and Asiatic Pennywort help drain body fluids (heavy legs) and are good for microcirculation; they also help improve the appearance of cellulite. Bladderwrack/Knotted wrack helps maintain body weight within a normal range, stimulate the metabolism and promote the metabolism of fat. Horsetail, Cat's Whiskers and Mouse-Ear Hawkweed stimulate body fluid drainage. Cat's Whiskers and Horsetail can help support urinary tract function. 15 stick pack format.
NUTRIVA NUTRI-BROMELIN is a food supplement with Bromelain, which is good for draining body fluids (heavy legs), for microcirculation and for improving the appearance of cellulite. 30 tabs format.